Autodesk Control Surface
Márk Jászberényi: lead designer
Gergely Vass: design + modeling + rendering
Colorists working on feature films, TV shows and commercials often use special control panels to interact with the grading system the most quick and efficient way. These control surfaces are a little like car's dashboards: as the technology improved more and more buttons, knobs and other controllers appeared. Today most of the control panels have became really huge, one can not even reach every controller without rolling over with a chair. However, the new Autodesk Control Surface is more like a race car's dashboard: simple and modular design that let's you access the most common functions very quickly.
The design of the new panel started at Colorfront Ltd. by Mark Jaszberenyi. My job was to build a virtual model of the panel based on the principles given by Mark. Way before anything was manufactured we iteratively refined the model visually and ergonomically in Maya. The virtual model was not only used to generate rendered images, but we also modeled some inner parts to make sure the panel can be assembled properly.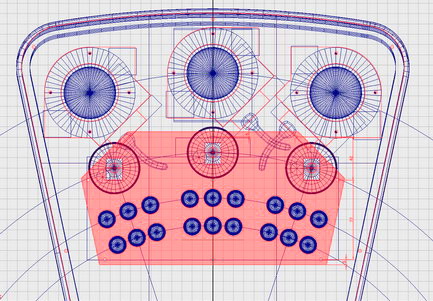 Copyright © 2007 Autodesk
During the process I could not resist to play around with some Maya materials to see how some "special edition" control surfaces would look like...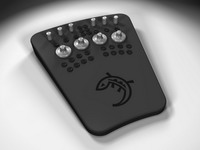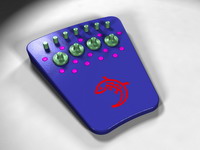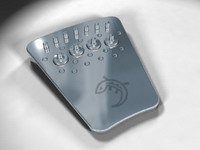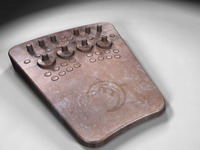 Copyright © 2007 Autodesk
My favorite was the wooden version. Believe it or not, this panel was actually created by a very talented craftsman! We used this version to see how comfortable is to use the panel. Well, I must say, it's just too bad that we touch all the time only plastic, glass and metal surfaces! Wood just feels good!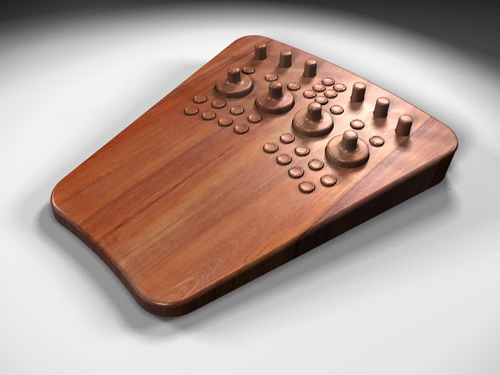 Copyright © 2007 Autodesk
Modularity was a key concept during the design process. We came up with 3 panels that the user can arrange in any order or just use individual pieces. While all of the panels are optimized for different tasks the user can freely reconfigure them.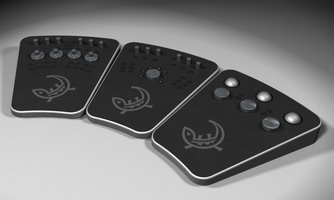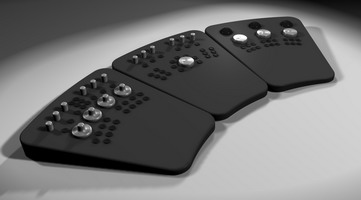 Copyright © 2007 Autodesk
As the first prototypes were manufactured we got very useful feedback from professional colorists about what they liked or did not like. It's never easy to introduce a very fresh and new concept to industry professionals who are used to something very different (and not necessarily the best). After incorporating all the necessary changes the panels were officially released by Autodesk in 2007.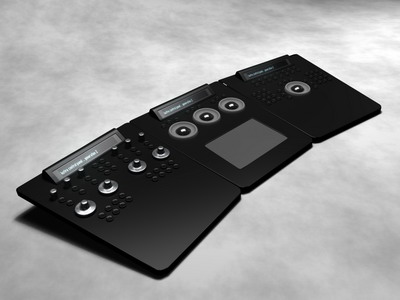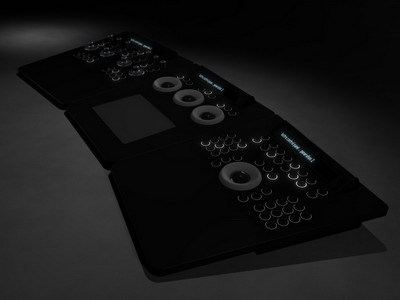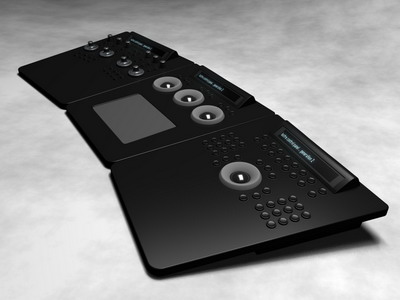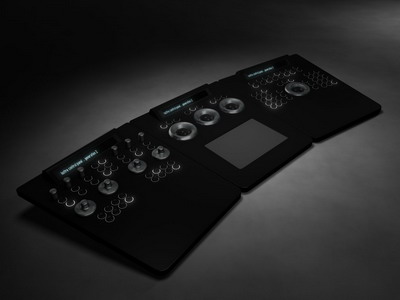 Copyright © 2007 Autodesk
This is one of the very last renderings of the panels, you can compare it with the photographs from the brochure. As you can tell we could visualize the control surfaces pretty well so making critical design decisions was much easier. We started the work at Colorfront with a copy of Maya (purchased from Alias|Wavefront), and finished it working for Autodesk using Autodesk Maya ;-) Pretty cool!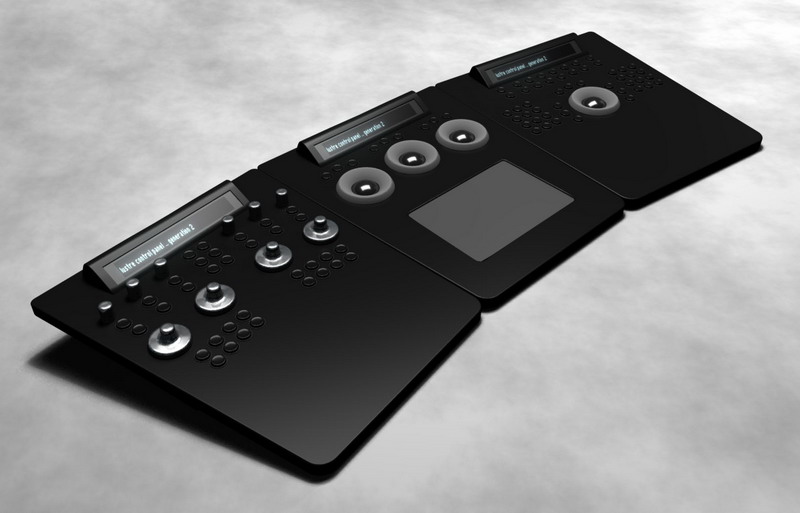 Photographs of the actual panels.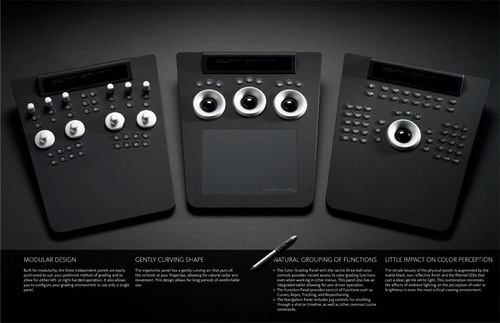 Copyright © 2007 Autodesk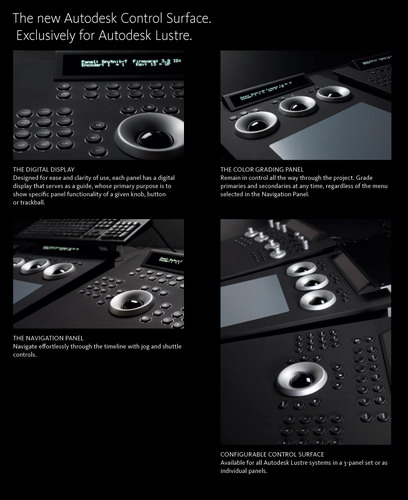 Copyright © 2007 Autodesk